Your Partners of journey into the Cloud
Global Clouds Consultants Incorporated (Global Clouds) is a group of industry leaders, working in the Information Technology industry from years. We are a recognised leader in architecting, implementing and managing cloud solutions. We are fervent about providing solutions and solving problems where consumer, technology and information intersect, especially in Cloud Security, IaaS (Infrastructure-as-a-Service) PaaS (Platform-as-a-Service) SaaS (Software-as-a-Service) or, Storage, Database, Information, Process, Application, Integration, Security, Management, Testing-as-a-service.

Our team provides integrated, end-to-end digital and proficient solutions, from strategy and innovation to conclusive execution. You will have the confidence of knowing that you are working with leading digital experts and experienced architects, consultants and businesses in North America. Regardless of the size and scale of your project – Global Clouds' services can be tailored to meet your distinct requirements.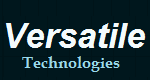 We were in need of extensive advice regarding all aspects of our computers, internal network, internet services, website development and cloud services. Hiren and his team are extremely knowledgeable, courteous and prompt. We are very pleased we made the decision to choose Global Clouds Inc. as our trusted advisor. If you are looking for hassle-free IT solutions, take the time to talk to Global Clouds.

K. Sharma (Director, Versatile Technologies) https://versatiletechnologies.ca

Working with Global Clouds Consultants Inc. is nice experience for my entire team. Team was little worried as it was first time we planned to use AWS service on larger scale. Same time all team members were exited to work with Global Clouds knowing their skills and well thought migration procedure. Since their first email, we got complete process for What, When and How we will perform the steps till go live. As usually happened in all project, we also got some challenges at different stages but with clear understanding of AWS services and long term vision they guided us well and we achieved our result in defined time lines. Hearty thanks to team Global Clouds Consultants. All the best for rocking future.

Hiren Patel, https://vidhvaan.com
Our Security-First Approach
In place of spending on defensive products, we focus on understanding all your security needs and how to mitigate risks and then deciding which products and/or approaches are suitable for your organization.